Program KeepRunning (You can find it in the base folder of the program "SShop") provides robust or 100% operation of the program Simple Shop.
KeepRunning overseeing the implementation of the program is running and that Simple Shop is not closed. KeepRunning is used in highly sensitive systems with real time capture of data such as RFID or SSK cards.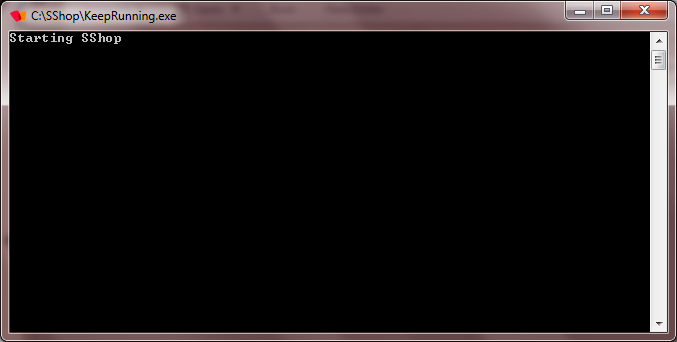 Image is for information purposes only and may vary depending on the user experience.
When you start the program automatically made ??a backup of the Simple Shop database.