Video help (Software upgrade process)
By clicking on the update process starts automatically updating program.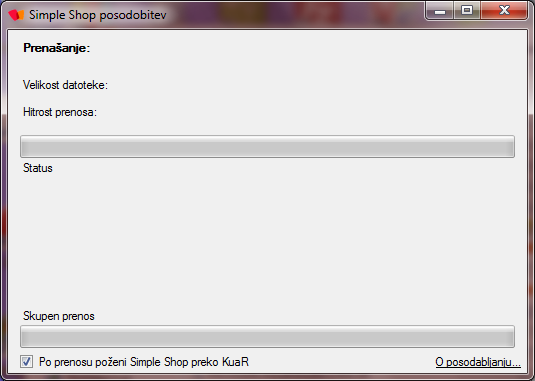 Leading the update window.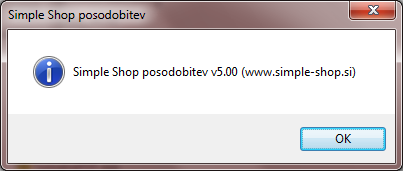 About updater.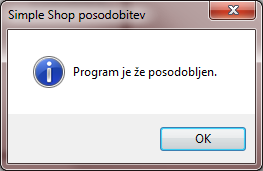 You have the latest version of the program, an update is not needed.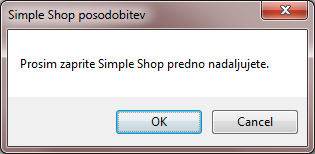 Before proceeding with this update is necessary to close the program Simple Shop.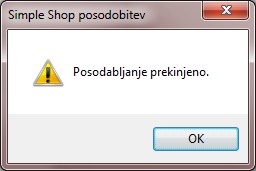 Updating was adjourned.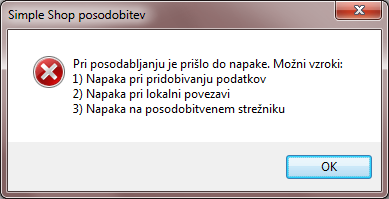 Problems with updating. Check the possible causes and try again later.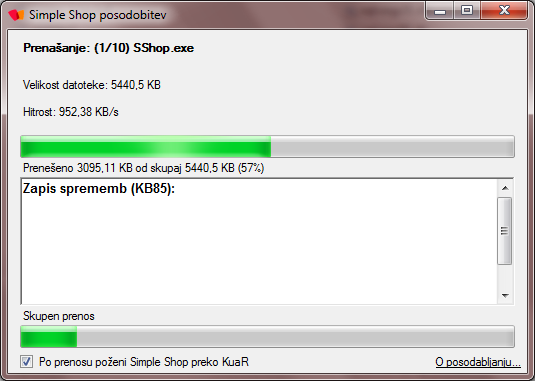 Document transfer update files.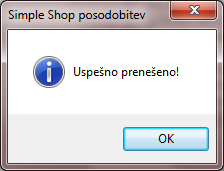 The program has been successfully updated.
If it is necessary to upgrade the database when you first start the program proposed update of this one.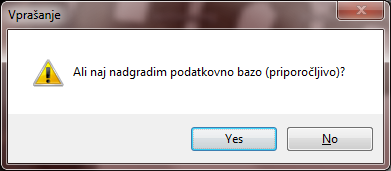 If the database upgrade is needed, the program asks if you want upgrade the database program.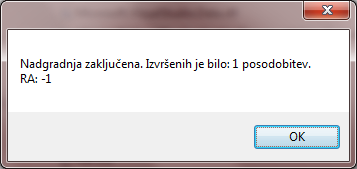 A certificate of successful database update and upgrade.
If the database has been already updated (eg when you upgrade and use the program on multiple computers) program signals an error.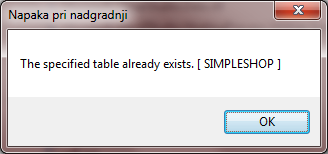 Error when upgrading the database.
That the error would not arise again do wipe or rename the file "dbupdate.txt" in the basic program folder Simple Shop (C:\SShop) or ask your support team.
If you are unable to start the process for updating the program you are automatically redirected to a Web site for updates.
By clicking on the update to a web site where it is necessary to transfer simply follow the instructions of the software team Shop Simple.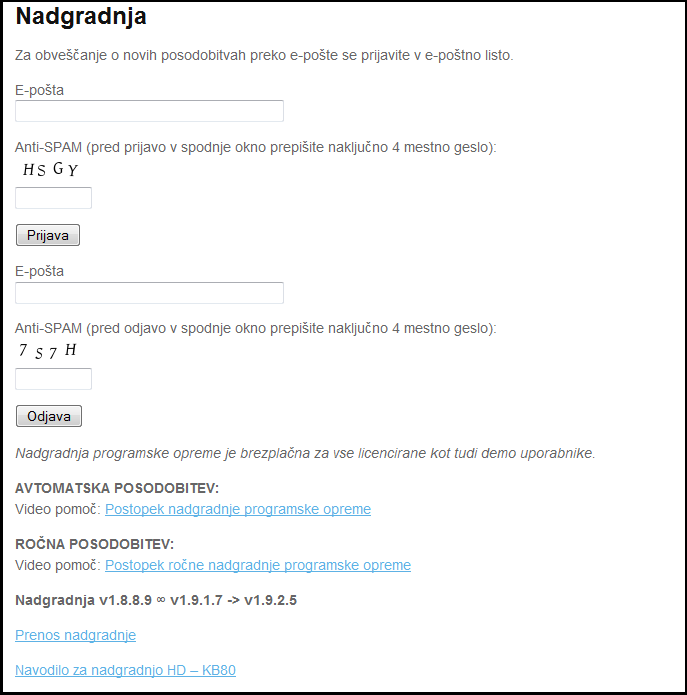 Image is for information purposes only and may vary depending on the user experience.

For proper hand positioning, open the downloaded. RAR file and copy the entire contents over the existing program files and run the Simple Shop program.
Backup:
Close the program before updating Shop Simple, make a backup copy of the program (for example: C:\SShop\) and backup the database (example: C:\SShop\db.sdf) on the external portable media or hard drive.
After successful installation or upgrade, make sure the proper functioning of the software before deleting backups.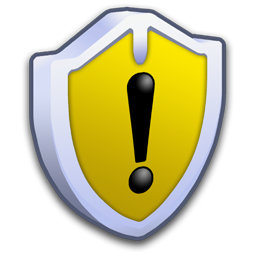 Obligation to perform before updating the backup entire folders Simple Shop program and an additional copy of the database program.