Shortcut "Change GUI language" under "Adds" is meant at or before the first use of the program Simple Shop.
By simply replacing the default interface language program with other languages.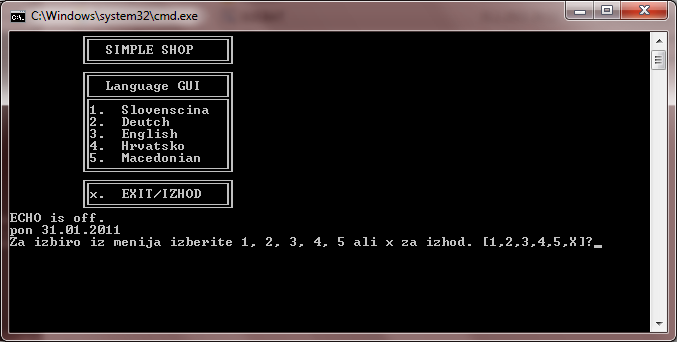 Image is for information purposes only and may vary depending on the user experience.
After choose CMD window closes automatically after 5 seconds.