The license is activated or when you start the program or via the main menu.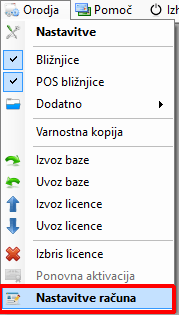 If we have a program already open in the menu, select "Tools" -> "Account Setup" as shown in the picture above.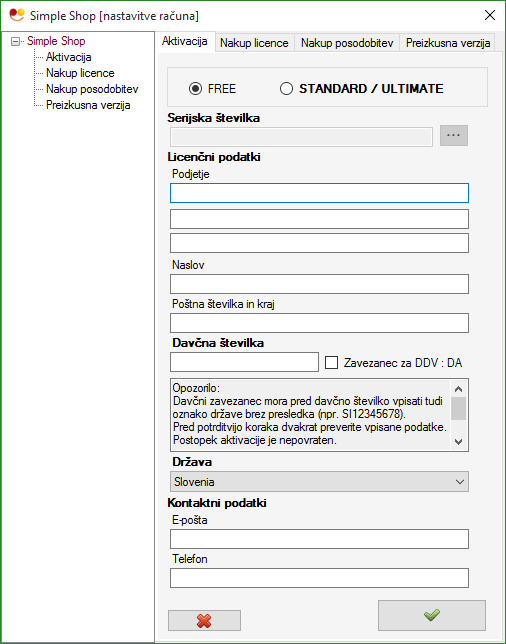 In the "Serial Number" enter serial number received. If you have purchased a USB flash drive click on the button (---) next to the serial number and find on USB flash drive partition "SIMPLE SHOP" and select the file "SShop.key" and confirm the entry.
After enrollment figures (which we double check) do activate the program. After restarting the program will be licensed.
Example of correctly completed forms (STANDARD, ULTIMATE):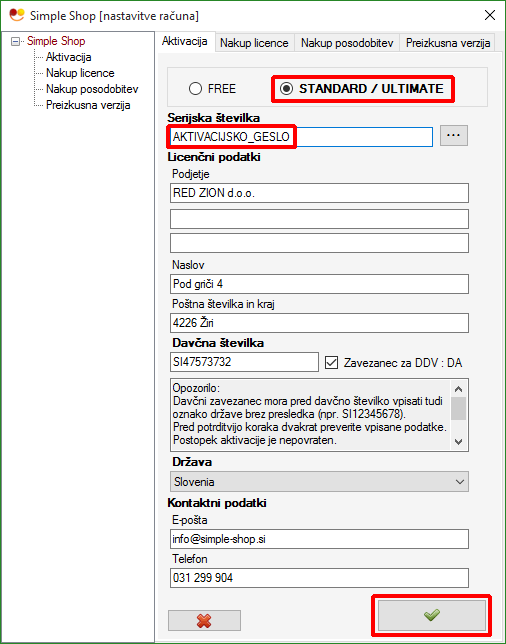 Example of correctly completed forms (FREE):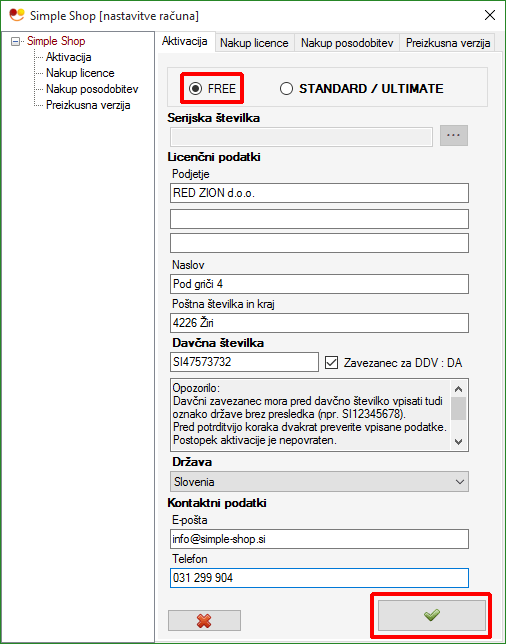 CAUTION:
To activate a license you need an Internet connection.