Company RED ZION d.o.o. is a trusted publisher (including the 1.9.9.130 version onwards). Our software features a digital security certificate (Code Signing Certificate) from company COMODO.

Software installation Simple Shop as well as the installed files are signed with a valid digital certificate.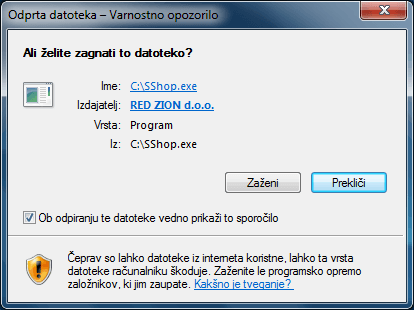 Example of a valid installation files.
When you run the setup program (SShop.exe) check that the issuer is RED ZION d.o.o. In this case, you can safely carry on the installation.
ADVANTAGES:
- checked the whether it is authentic software
- safe against software counterfeiting
- the operating system detects the issuer as a trusted software house and does not prevent the installation of software and start-up
- anti-virus software detects the installation package and then program as safe and trusted files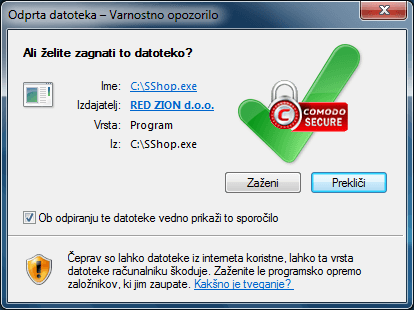 ANTIVIRUS SOFTWARE REPORTS:

In collaboration with "download3k" you can check the report of antivirus software (BitDefender, NOD32, Avira, Kaspersky) on the state of software Simple Shop.