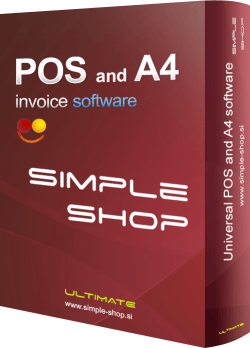 Universal business software for invoicing, quotes or tickets through A4 and POS printers and adoption of RFID (NFC) cards, BAR codes and access control & time and attendance of working time - all in one software package.
Simple Shop® is a professional computer program for invoicing via POS or A4 printers.
With the purchase you receive an activation key, which is used to activate the DEMO or FREE version.
Purchase via vse-za-blagajne.si:


Purchase via PayPal network:

License type: ULTIMATE (300 EUR including VAT)
Possible types of licensing (compare editions): FREE, STANDARD, ULTIMATE
Multiple activation with the same license activation password is bound and allowed only to the same tax number of the company as it was entered on the first successful license activation of Simple Shop software.

Updates: 12 months or 1 programming cycle for FREE, then an optional subscription (30 EUR including VAT)
(taken to be whichever comes first)
- Free upgrades for 12 months (from the date of activation of the derivative)
- Updates to the whole programming cycle (v1 -> v2)
Notice:
Changes and exceptions are possible on the basis of orders that are linked to tax legislation where activated software is used.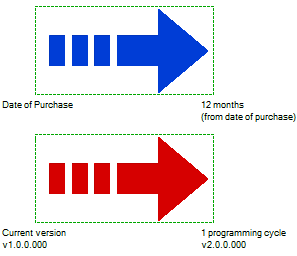 Support: Payable by the price list (Link)
Software Development: RED ZION d.o.o. (Slovenian product)
Other costs: No hidden extra costs

Try software for free (DEMO or FREE, without a time limit):


Download installation
Fiscal cash registers:
By purchasing software you will get secure and full legal support with the introduction of fiscal cash registers at 01.01.2016. Before the implementation it will be given the necessary updates, which will be free of charge for the licensed user.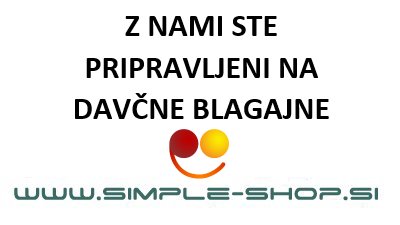 Continuous forms:
Software replaces in its entirety work with receipt pads.

eInvoice:

The software has basic support for easy creation of eInvoice.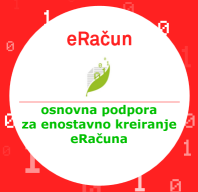 (for more information click on the picture)
Compliance software with existing tax legislation of the Republic of Slovenia:
• Skladnost z pravilnikom 1312 (Uradni list RS, št. 13/11)
• P R A V I L N I K o zahtevah za računalniške programe in elektronske naprave, upravljanje in delovanje informacijskega sistema ter vsebini, obliki, načinu in rokih za predložitev podatkov (Uradni list RS, št. 13/11)
• Navodilo za uporabo v elektronski obliki (Uradni list RS, št. 20/98 in 23/99, 33. člen)

Licensing description:

• FREE: software activation of Simple Shop at one workstation at the same time with certain restrictions to the possibility of an upgrade license to Standard or Ultimate
• STANDARD: software activation of Simple Shop at 2 workstations simultaneously with the ability to upgrade to the Ultimate License
(possibility of using the software as a network version, Server + multiple workstations simultaneously and in real time)
• ULTIMATE: software activation of Simple Shop at 5 workstations at the same time, the use of RFID (NFC) contactless cards
(possibility of using the software as a network version, Server + multiple workstations simultaneously and in real time)

Who is it for?

All - small and large, as they are able, satisfying even the most while smaller companies do not compel the use of potentially redundant features.

Minimum requirements for operation:

Microsoft .NET Framework 4.7.2. Retrieved from Windows Update or through the installation of software Simple Shop. Link to the manual installation
Minimum screen resolution 1024 x 600 pixels.
In the event of network version is a basic requirement also Microsoft SQL Express Server 2008 R2 (more on SQL server).

Supported Operating Systems:

Business software Simple Shop is tested on the following operating systems.

Operating Systems: Windows XP, Windows Vista, Windows 7, Windows 8, Windows Server 2012, Windows 8.1, Windows Server 2016, Windows 10, Windows Server 2019 and Windows 11
Also Works With: Linux (Ubuntu) via Wine, PlayOnLinux, VirtualBox and PlayOnMac
32-bit and 64-bit Support: Automatically adjustable support for each computer

Video presentation (YouTube):