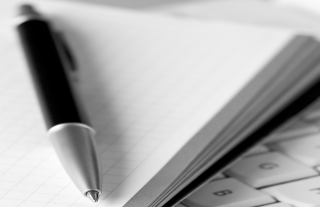 V kolikor želite uporabljati prisotnost zaposlenih v programski opremi Simple Shop, kot to narekuje zakonodaja Republike Slovenije le to funkcijo vklopite na način da v nastavitvah programske opreme vklopite funkcijo "Prisotnost zaposlenih".
1. KORAK - PREVERITE ČE ŽE IMATE VKLOPLJEN RAZDELEK "PRISOTNOST ZAPOSLENIH":
V kolikor je funkcija "Prisotnost zaposlenih" že vklopljena, je na desnem spodnjem robu prikazana forma.

Če je forma prikazana, potem izpustite korak 2 in nadaljujte z korakom 3. V nasprotnem primeru nadaljujte z korakom 2.
2. KORAK - NASTAVITVE:
V osnovnem meniju "Orodja" odprite "Nastavitve".
V nastavitvah odprite jeziček "Izgled 2".
Omogočite "Prisotnost zaposlenih" - pojavi se kljukica [označeno z rdečo barvo].
Potrdite izbiro z klikom na gumb "Potrdi" [označeno z zeleno barvo].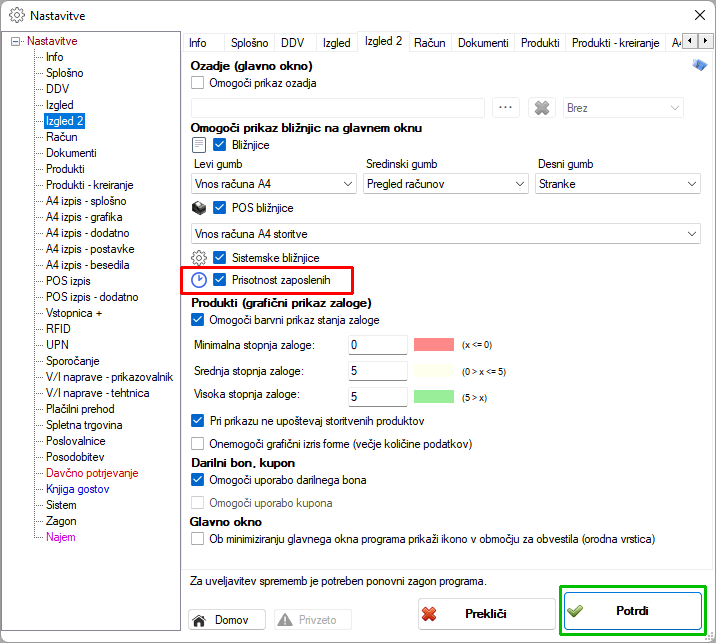 3. KORAK - NASTAVITEV GESLA UPORABNIKOM:
Da bo prijava oz. odjava uporabnika delovala pravilno mora imeti vsak uporabnik omogočeno oz. vpisano geslo za prijavo v "Prisotnost zaposlenih".
Geslo je lahko numerično, besedilno ali kombinirano. Najmanjša zahtevana dolžina je 1 znak.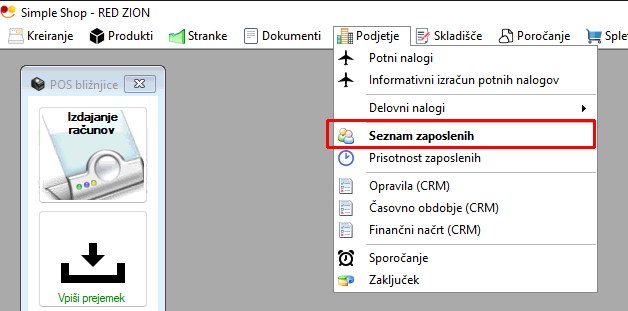 OPOZORILO:
Vsak uporabnik mora imeti vpisano lastno oz. unikatno geslo. Gesla med uporabniki se ne smejo podvajati (torej, vsak uporabnik mora imeti različno geslo napram drugim uporabnikom).

4. KORAK - PONOVNI ZAGON PROGRAMA:
Ko nastavite geslo uporabniku oz. uporabnikom in ko shranite spremembe, nato izvedite ponovni zagon programske opreme Simple Shop.
5. KORAK - OSNOVNA UPORABA:
Kliknite na "Prihod / Odhod".
Vpišite geslo uporabnika.
Kliknite na "Išči". Če je geslo prepoznano, bo program ponudil dodatne možnosti. Sledite prikazanim navodilom.
Za odjavo ponovite postopek.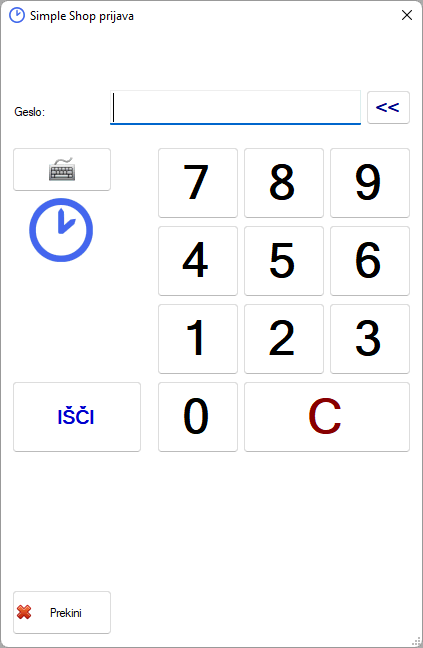 OPOMBA: Funkcija "Prisotnost zaposlenih" je še v razvoju, dodatne funcionalnosti bodo še dodane na podlagi zbranih informacij iz strani potreb uporabnikov.